50 years of passion for shoes.
A intrinsic feel for leather.
Every story begins somewhere and that is the place that encompasses the essence of it all. Fabbrica dei Colli's story begins in a land of rare beauty, south of Lake Garda, between rolling hills and gentle slopes. Here is where Solferino is situated. A crossroad of history and culture in the midst of oak tree woods and vineyards. And it is exactly here that the Paquetti family founded the company which embodies their passion for shoes and their natural feel for leather.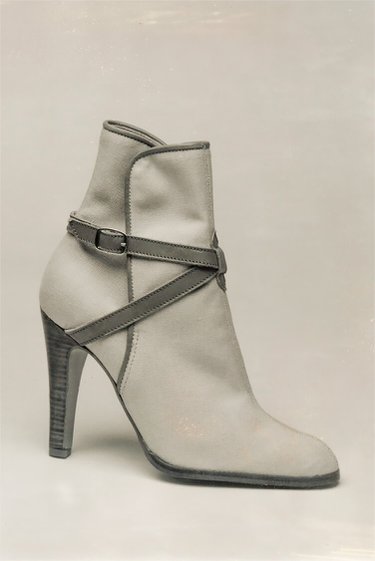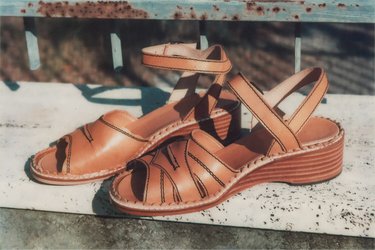 A lot has changed in the 50 years since the company was founded but figures show the steady commitment put into the business with 600,000 pair made each year (approximately 3,000 pairs a day) which means that 30 million ladies' shoes have been made to date. An impressive number indeed. This could also be translated in that every Italian woman wears at least once in her lifetime a pair of Dei Colli's shoes.
Since the very beginning the Pasquettis mastered the craftsmanship for ladies' leather boots making. Their shoes are produced for and supplied to a number of leading international brands. Focus at first was on the German market. By then the company had perfected the know-how for most types of shoe manufacturing techniques including the "sacchetto" construction aimed at achieving maximum comfort. In the 90s Russia becomes the focal point and part of the production is then moved to Eastern Europe. The move is aimed at becoming more competitive in pricing, which had by then become essential. Solferino, however, remains the beating heart of Dei Colli. Headquarters are still in Solferino where the administration, design, technical, buying and merchandising teams run the business with its over 300 direct factory workers and 200 satellite factory workers.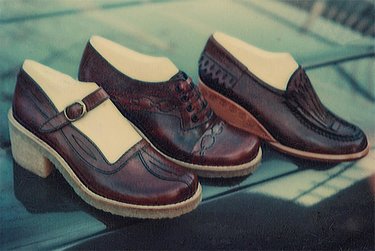 In 2015, in addition to the branded international product, the company embarks in a new adventure by launching its own Fabbrica dei Colli brand. The focus is on the craftsmanship and on the handmade look of the product. Although made in a production facility, the Fabbrica dei Colli shoes boast an individual handcrafted look in their finishes and in the luxurious and rich leathers.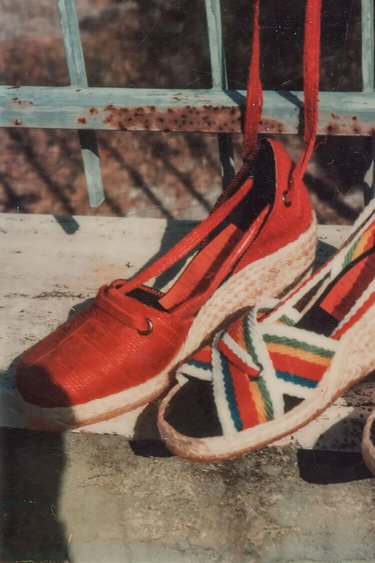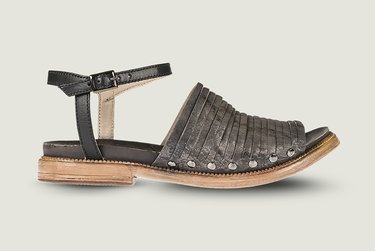 The linear and essential look is enriched by the materico textures and it is inspired by a contemporary fierce woman. Fabbrica dei Colli picks up the 90s grunge look, dominated by fashion and feel free music, and reinvents it into a modern and glamorous interpretation defined by romantic touches and soft lines mixed to a military and rigorous style. This is the style of an authentic woman with her strong individual look. A woman who travels, who loves nature, who lives and wants real relationships. As an industrial wall or a raw metal or a reclaimed wooden chair Fabbrica dei Colli draws inspiration from nature, time and real life.
With over 400 customers in Italy who bought our AW2017 collection Fabbrica dei Colli now aims to expand in Europe through co-operations with some of the most important distributors and agencies available on the market as well as working on an e-commerce project that is soon to be launched.